After a year like 2020, many people are emotionally and physically trying to learn how to move forward. Notable author Patrick Himwiita is a believer of overcoming adversity by changing your perspective. The MAJORITY team sits down with Patrick to discuss dealing with depression, anxiety, and pessimism after difficult life situations.
Prompted by the heartbreak of a long term relationship, Patrick Himwiita decided to use past experiences to uplift and encourage audiences around the world. "It is a book for anyone that has gone through divorce, broken relationships, people struggling with depression, and to help people get through the storms of life."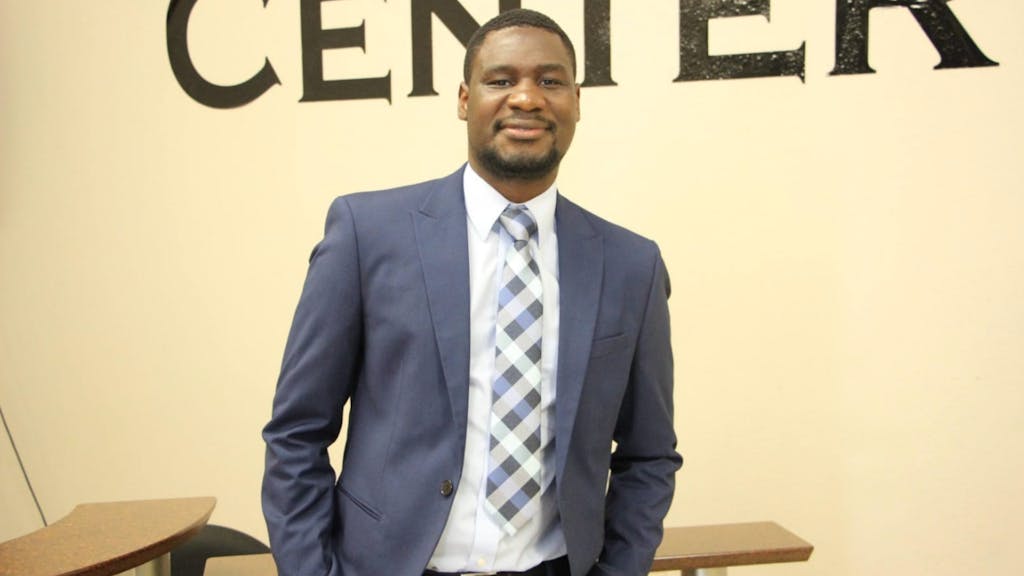 Zambian-born native and author of self-help book Overcoming Brokenness, Patrick Himwiita sums up his childhood by admitting–"It wasn't easy."
"[As] a child having been born out of marriage in a traditional [African] society [it] was very difficult." Himwiita recollects.
At a young age, Patrick started working as a garden boy to help his mother and younger sister with their financial needs. "When other kids were out there enjoying themselves, I was out there working [...] But one of the things that kept me [going] is that I have always had a mind for perseverance." At this tender phase in his life, Patrick knew that, "[He] had to fight for what [he] wanted in life."
At work, Patrick maintained his positive attitude by holding on to a vision. This vision was to be a better version of himself. "At some point of sorrow, continue to focus on the vision you have for life...I knew my vision would be to impact lives," Himwiita explains.
Unbeknownst to Patrick, his vision of better opportunities would come from the least expected help. Right before his college years, Patrick was adopted by missionaries who would become the family that helped Patrick move to Texas.
The transition for Patrick from Zambia to the United States is one that Patrick describes as, "a process; you have to take it one step at a time, optimize your potential at a capacity of your ability that God has given to you to make an impact. When facing difficult moments, leveraging on a purpose can give you courage to uplift yourself."

For instance, Patrick spent years trying to shake off a troubled past but used that to his advantage by turning it into a mission to help other people, which led to him obtaining a degree in social work and beginning the process of writing his book.
From the outside, Patrick seemed to have found the perfect life. But little did people know, it was one of his lowest moments. Fortunately, Patrick found something to get him through it.
"Something propelled me to begin writing. In 2017, I went through a heartbreak–things couldn't work out and I was going through a hard time. I just started writing. Writing what I was feeling." he continued, "I lost somebody that I loved so much, but it triggered all the potential in me."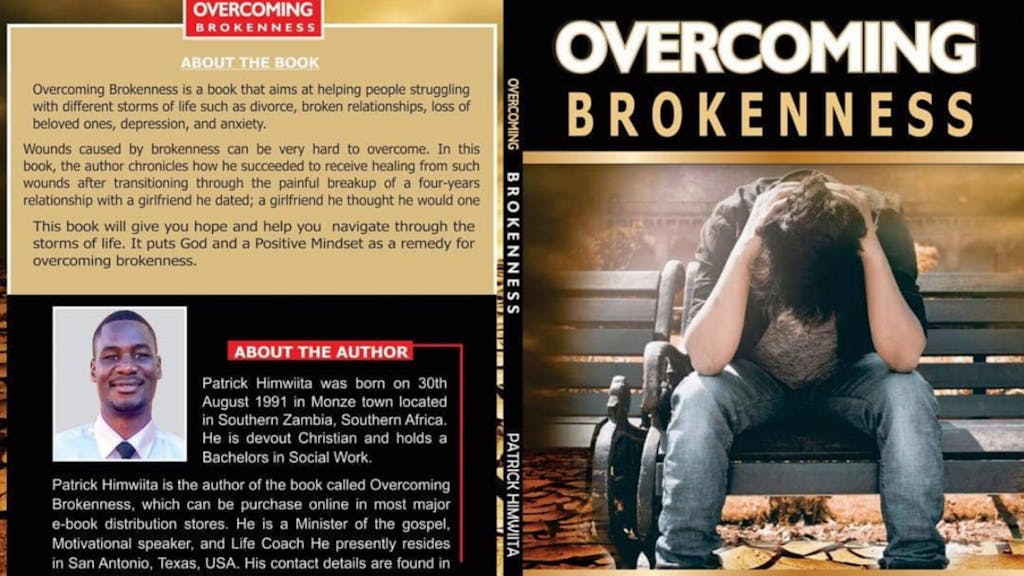 This revelation and difficult experience was the turning point for the author.
"You have to change the way you look at life and the universe. You cannot hold on to people or opportunities, but you hold on to your perseverance. Learn when to turn sorrow into something beneficial."
After writing for three years, Overcoming Brokenness launched in 2020, a year that Patrick believes impacted everyone.
Patrick's perspective on mental and emotional health is that you have to create a healing process, that seeking professional help is important, but one must also acknowledge what hurt them. These are all points he elaborates on in his book.
"All these wounds often cause brokenness and I can tell you frankly it is never easy to rise from hurt and live again."
Taking ownership of the situation is another form of beginning the perseverance process. But in the end, Patrick believes that "positivity is the weapon that can be used to take you through the process of trials and tribulations...people focus too much on the aspect of the negativity during this healing process."
Utilizing your voice "to lift everyone as an equal" is what Patrick believes is the final part of his healing process. After publishing his book, his message was well-received by an audience that he says, "needed to learn the simple process of healing."
Overcoming Brokenness is a book that reveals how societal stereotypes can hinder the healing process and potentially block someone's perseverance. If you would like to read Mr. Patrick Himwiita's book, Overcoming Brokenness, visit the First Choice International Market in San Antonio or follow him on Facebook at Patrick Himwiita.
Do you have an inspirational story about your journey coming to the US? We want to hear it. Email us at somedigitalteam@majority.com and tell us about your experience for a chance to get published.