Mariolga Parra, a Special Education expert from Venezuela, managed to become the assistant principal of a school in the United States. She also tells us how she supported her children to make the transition easier for them.
Mariolga herself had to adapt to an English-speaking education system as a child. Her experience was vital to support her kids when it was their turn to enroll in the US school system. "I participated in everything in class. That's how I survived and learned the language," she says.
Two years later, Mariolga and her family returned to Venezuela. There she kept in touch with English thanks to her love of reading. Over the years, she became a professional in Special Education.
She worked for several years in Venezuela, both in her own practice and in public and private schools. But one of their children developed a delicate health issue, so they decided that the best thing was to move to the United States.
Mariolga's husband also knew the language, so the transition was not so difficult. At least for the adults in the family. The children, on the other hand, had it a little rougher.
As her children got used to the new system, Mariolga continued to advance on her own professional path. Her love of reading helped her become certified in Special Education, and soon she was working at a school.
Little by little, she began to better understand the way the system worked and acquired more responsibilities. This is how, with work and dedication, she became an assistant principal. Mariolga shared with us what she has learned as a mother and as an educator in the US.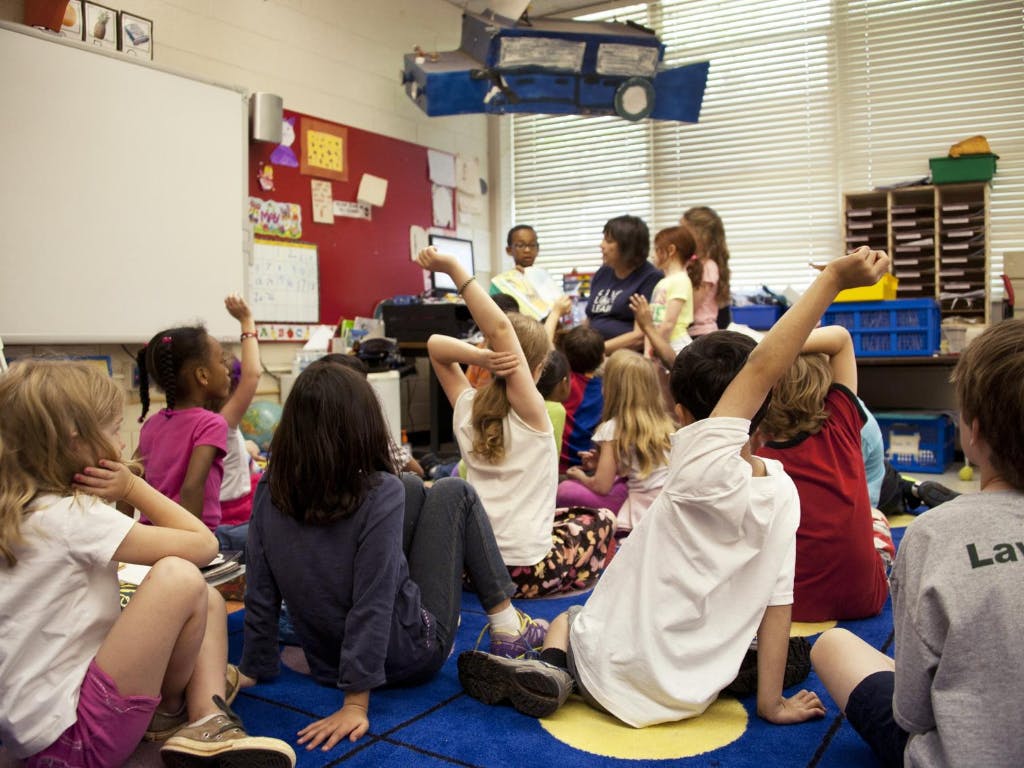 School is compulsory
Any person of school age living in the US must go to school, regardless of language proficiency or immigration status. "We had decided that I would migrate earlier and wait for the children to finish the school year in Venezuela. But a friend took me to the local school and there they told me that they could start the following week. So it was. The following weekend they traveled, and a few days later, they were in classes", recalls Mariolga.
Kids have language support
Mariolga's children (as well as all children who come to study in the US) had to take an exam to measure their English proficiency. Almost every school district in the country has programs to support students who are not proficient in the language. This opens up the possibility of raising bilingual children, who speak English at school and the mother tongue at home. "You don't have to worry if you as a parent don't speak English. In fact, the stronger the language at home, the better your children's English will be," says Mariolga.
There are options
"One of my children likes music, the other is more inclined to sport," says Mariolga. Two skills that both children were able to develop from their first day at school in the USA. It can vary from district to district and between schools, but the norm in the US is that there are more options than just traditional classes in almost all schools. If there are other skills or talents that children want to develop, there may be a suitable program for them.
Talk to the school
One of Mariolga's children received less support with English because his command of the language was high. But, as Mariolga explains, "it was social, not academic, English." Once he asked what "blender" was, and her teacher thought she was trying to be funny. So Mariolga went to speak to the teacher and the school authorities. She thus managed to have him included in the English support program, even though he was not officially qualified. "It is very important to keep these channels of communication open with teachers, counselors, and the school."
Get Involved
There is a Parent Teacher Association (PTA) in every school in the US. They hold regular meetings, organize activities, and play a crucial role in the way the school is run. "The more open we are to learning new things: cultures and people, the easier it will be to navigate the world. Especially now that we are moving to such a globalized world," says Mariolga. Communicating with the PTA, with other parents and other families, will make the transition to the new school easier for all family members.
The important thing throughout the process is that you always support your children, help them maintain their language and identity, and get involved with the school as much as possible. That is the best way to successfully integrate into school in the United States. "The limits are only in your mind," says Mariolga.